Maintenance Tips for your Milwaukee Sump Pump
Milwaukee Sump Pump Maintenance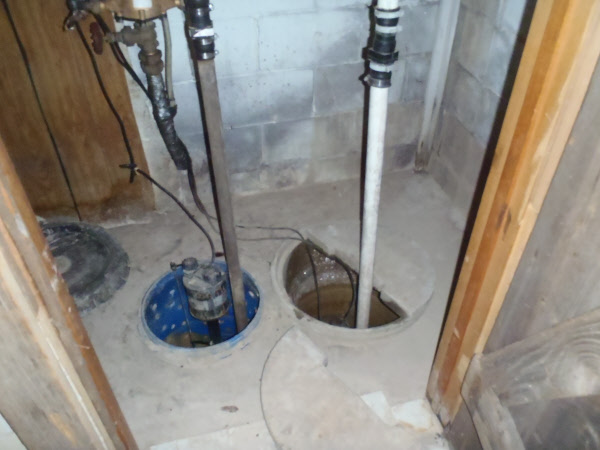 Wisconsin homeowners know how important a working sump pump is to eliminate the possibility of basement flooding caused by melting snow and heavy rainfall. However, many homeowners do not take proactive steps to keep their sump pumps in working condition, learning too late the high costs of repair caused by a broken sump pump. Fortunately, there are steps homeowners can take to keep their basement sump pump working efficiently.
Basement sump pump preventative maintenance steps should be done quarterly. It is especially important to complete in early springtime before the heavy rains begin. Just a few minutes of your time every month can keep your basement safe and dry.
*Remove any dirt, sand, gravel, or other debris blocking any screens or openings, including the air hole in the drainage pipe.
*Pour a bucket of water into the sump pump pit to verify the sump pump will start automatically and drain the water quickly.
*Go outside and make sure the sump pump is draining properly – pushing water out and away from the house.
*Verify the sump pump is connected to a working electric channel. For battery back up sump pumps, ensure the battery is fully charged.
These basement sump pump preventative maintenance tips will help keep your Milwaukee sump pump in good condition and keep your basement dry. For questions about your sump pump, installing a new sump pump, or selecting the right sump pump for your home, contact the Milwaukee basement waterproofing experts of MUDTeCH.
MUDTeCH invites you to check out this successful commercial helical pier installation. Our helical piering contractors provided a permanent deep foundation solution for this industrial building. From asphalt repair and sealcoating to concrete installations and basement waterproofing, you can depend on MUDTeCH.
View Our Project Gallery
Bayside, WI
Bay View, WI
Beaver Dam WI
Belleville WI
Beloit WI
Brodhead WI
Brookfield WI
Brown Deer, WI
Burlington WI
Butler, WI
Caledonia, WI
Cedarburg WI
Clinton WI
Columbus WI
Cross Plains WI
Cudahy, WI
DeForest WI
Delafield WI
Delevan WI
East Troy WI
Edgerton WI
Elkhorn WI
Elm Grove, WI
Evansville WI
Fitchburg WI
Fort Atkinson WI
Foxpoint, WI
Franklin WI
Germantown WI
Glendale, WI
Grafton WI
Greenfield WI
Greendale WI
Hales Corners, WI
Hartford WI
Hartland WI
Horicon WI
Janesville WI
Jackson WI
Jefferson WI
Juneau WI
Kenosha WI
Kewaskum WI
Lake Geneva WI
Lake Mills WI
Lannon, WI
Lisbon, WI
Lodi WI
Madison WI
Marshall WI
Mayville WI
McFarland WI
Menomonee Falls WI
Mequon WI
Middleton WI
Milton WI
Milwaukee WI
Monroe WI
Mukwonago WI
Muskego WI
Mt. Horeb WI
New Berlin WI
Oak Creek, WI
Oconomowoc WI
Oregon WI
Ozaukee WI
Paddock Lake WI
Pardeeville WI
Pewaukee, WI
Pleasant Prairie WI
Port Washington WI
Portage WI
Poynette WI
Racine WI
River Hills, WI
Saukville WI
Shorewood, WI
Slinger WI
South Milwaukee WI
St. Francis, WI
Stoughton WI
Sturtevant WI
Sun Prairie WI
Sussex WI
Theinsville, WI
Twin Lakes WI
Union Grove WI
Verona WI
Waterford WI
Waterloo WI
Watertown WI
Waukesha WI
Wauwatosa WI
Windsor WI
Winthrop Harbor WI
West Bend WI
West Allis WI
Whitefish Bay, WI
Whitewater WI
Williams Bay WI
Antioch IL
Belvidere IL
Grayslake IL
Gurnee IL
Harvard IL
Lake Forest IL
Lake Villa IL
Loves Park IL
Machesney Park IL
McHenry IL
North Chicago IL
Poplar Grove IL
Rockford IL
Rockton IL
Roscoe IL
South Beloit IL
Wadsworth IL
Waukegan IL
Winnebago IL
Zion IL