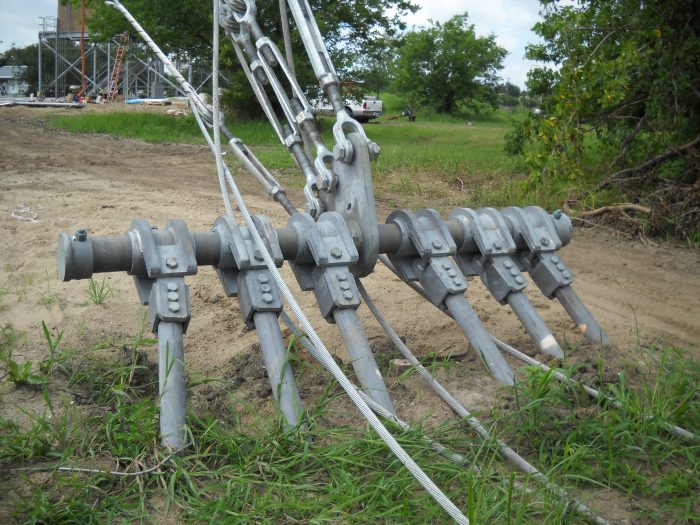 Home Foundation Repair Experts Use Helical Anchors to Spread Deep Foundational Support throughout Illinois
For Chicago helical piering, we drive several anchors into the ground at an angle. These angled helical piles provide lateral support of tall communication structures like cell towers. With the deep foundation expertise of our MUDTeCH team, we were able to give this company's tower a strong foot-hold deep into stable soil, ensuring their tower has a strong foundation to hold up through tough weather. Our foundation support specialists provide expert installation of helical piers and anchors in Chicago, Peoria, Elgin, Waukegan and other cities across Illinois.
Contact MUDTeCH's foundation repair experts for more information on helical pier installation in Chicago.