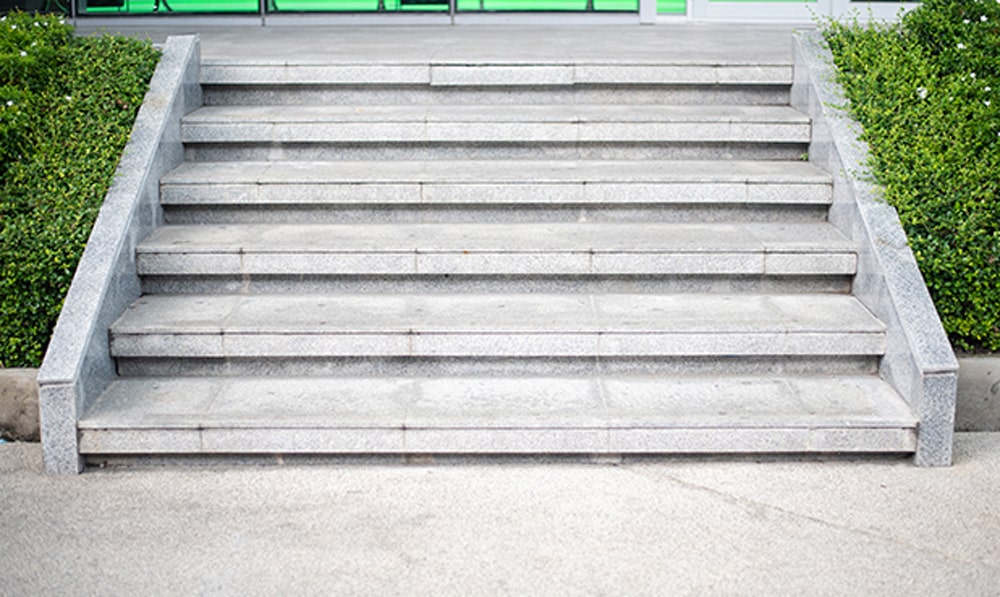 Concrete Sidewalk Installations offer a Professional Appearance
A level concrete sidewalk is important for the safety of your customers. No one wants to trudge through grass or step over broken off chunks of concrete, and if yours gets that bad you'll probably see a decline in business. Don't let it get to that point! Get a completely level concrete sidewalk installed by MUDTeCH™ concrete contractors. We can recreate an existing sidewalk or design and install something entirely new.
Concrete Stairs are Essential for Businesses
Commercial properties on hilly terrains or uneven foundations need steps and stairs for easy access. MUDTeCH™ contractors will repair or replace your damaged concrete steps so customers can make it to your front door without any drama. Our team of concrete experts ready to get started on repairing your property and making your facility look better than new.