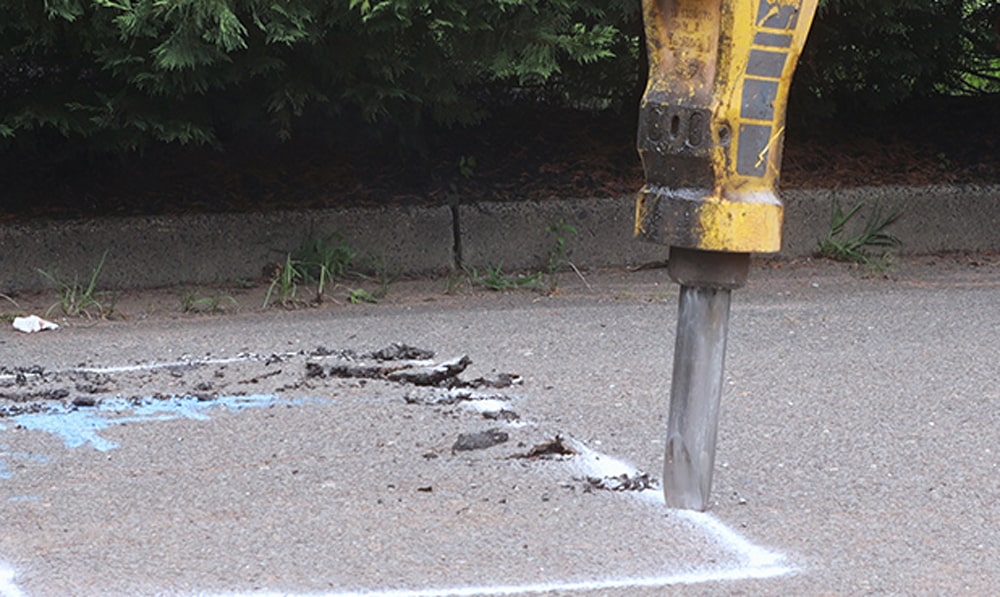 Remove and Replace Asphalt
The most effective and longest lasting asphalt repair solution is to remove and replace damaged asphalt. MUDTeCH™ technicians remove the worn down or cracked asphalt completely. Sometimes called Cut and Fill, the next step involves filling in where the old was removed with new asphalt. Occasionally, a new base will first be added for greater stability. The surface is then repaved for a uniform appearance. Though one of our most expensive asphalt repairs, Remove and Replace more than pays for itself by lasting longer than other repair options.
Infrared Asphalt Repair
Infrared asphalt repair uses a large heater to bring asphalt to the same temperature as when it was first applied. MUDTeCH™ is then able to work with the malleable asphalt to remove imperfections and make seamless repairs. This finish prevents water from penetrating the asphalt and causing further damage to the base foundation. This method also allows MUDTeCH™ to preserve good asphalt while only removing the asphalt that needs to be replaced.
MUDTeCH™ is one of the only companies in Wisconsin with a heater measuring 6' x 13', one of the largest sizes available. This larger heater means jobs can be done faster, rather than doing smaller sections in a piecemeal fashion. Infrared asphalt repair is an environmentally friendly repair method, as the heater operates on clean burning propane and the process minimizes discarded asphalt.