Sturdier Commercial Properties
Illinois, Minnesota and Wisconsin are all known for having soil composition capable of causing foundations to shift and buildings to sink. Even the strongest foundations can move over time as soil settles or water moves through the ground. MUDTeCH™ helical piering service for commercial properties is one way to keep your buildings safe for years to come.
Helical piering provides additional support to your commercial facility by reinforcing foundation walls. MUDTeCH™ uses long steel shafts for even more support. These shafts are drilled in until the reach either bedrock or loadbearing soil. Sometimes called a helical anchor, piles, or deep foundation support system, MUDTeCH™ helical piering has many benefits for your business.
Helical Piering Variety in Illinois
The third largest city in the US, Chicago, has plenty of need for helical piering. Businesses are built wherever space is available in this ever expanding city, meaning commercial property locations are not always ideal for building. No matter what foundation you are dealing with, MUDTeCH™ has a helical piering solution.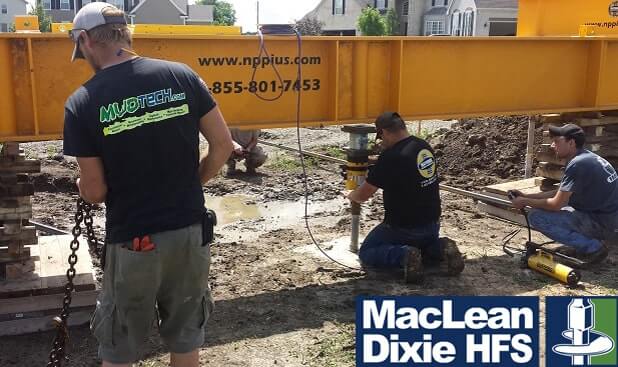 MacLean Dixie and IDEAL Manufactured Piles
MUDTeCH™ helical piering is more affordable than replacing your entire foundation, and through our various piering brands you get even more benefits. MacLean Dixie has been in business for over 85 years, producing strong helical piles. IDEAL helical piers are durable for commercial and residential foundation support. These piles are strong enough to drill through frozen ground, meaning you can get them installed year-round through MUDTeCH™.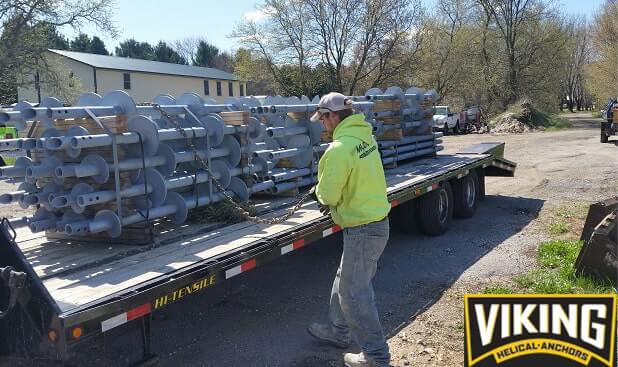 Viking Helical Piering
Viking helical piers are the most durable in the world, capable of supporting tall towers better than conventional piering methods. Sky scrapers, cell towers, and cabled structures all stand to benefit from MUDTeCH™ helical piering. Our expert team will work closely with your commercial engineers to determine the best way to utilize Viking piers to strengthen your building.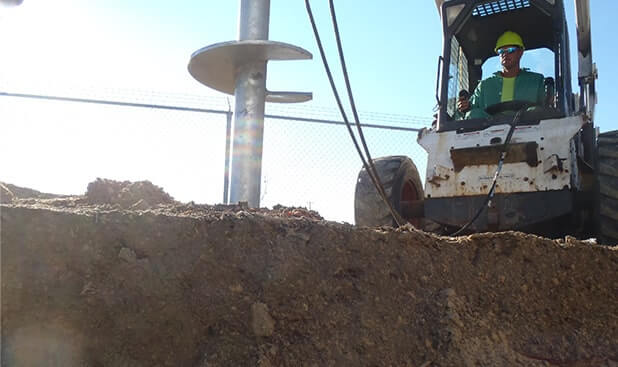 Helical Piering Support in Iowa State Parks
MUDTeCH™ has years of experience installing helical piers at parks and along scenic trails where the ground is unsteady and needs to maintain a natural appearance. Many boardwalks and bridges in Iowa from Des Moines to Cedar Rapids have used helical piers to stay steady even with soft and wet soil conditions. MUDTeCH™ has worked with the DNR, State Parks, and private businesses to add safe walkways by using helical piers to support docks and pathways.
Additional Commercial Services From MudTech
MUDTeCH™ does more than install helical piers. We provide a variety of commercial services across the Midwest, including: