Common Causes of Water in your Wisconsin Basement
Posted on:
February 08, 2012
Milwaukee Basement Waterproofing Services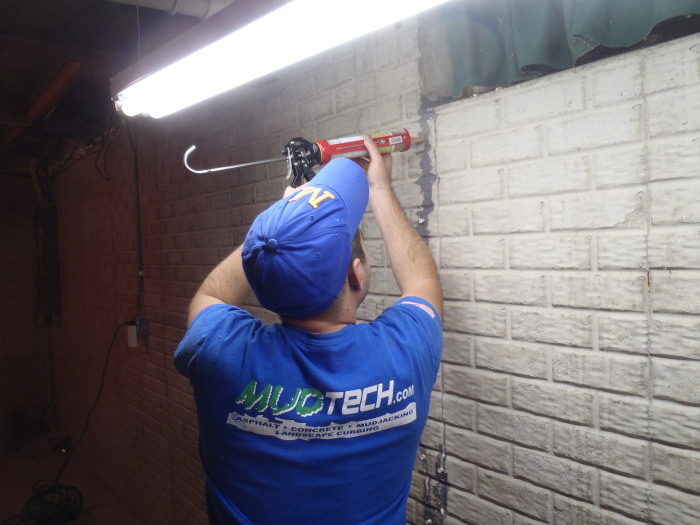 Living in the Midwest, our homes are subjected to harsh weather conditions from heavy rainfall to freezing temperatures. These conditions can wreak havoc on a home's foundation causing foundation cracks, basement floor cracks, and wet basements.Our Milwaukee basement waterproofing services will eliminate water from entering your basement.
Wet basement walls, if ignored, can lead to more expensive problems, including flooding. Knowing the source of the water in your Milwaukee basement is an important first step to determining the proper solution. MUDTeCH's Milwaukee basement contractors are experienced in finding the root cause of your wet basement walls and knowing exactly how to fix it.
There are several reasons why you may be experiencing water in your Wisconsin basement:
Improper waterproofing of the house when it was built could be allowing water to seep through the cracks and concrete.
Continuous freezing and thawing of the ground around the foundation could be causing the walls to crack and allow water in.
Surface water (or rainwater) could be pooling around your foundation if the soil is not sloped away from you house, sidewalk or parking lot.
Given the porous nature of concrete, water is often absorbed through basement walls, even if there are no apparent cracks or problems. Therefore, Milwaukee basement waterproofing becomes one of the most important home maintenance projects you'll ever take on. Basement waterproofing is even more important for homeowners who decide to expand the livable space of their home to include the basement. Before even beginning a Milwaukee basement finishing or Madison basement remodeling project, make sure your basement has been properly waterproofed to prevent your newly remodeled basement from becoming wet and damaged.
Contact the Milwaukee basement waterproofing contractors at MUDTeCH for more information about your wet basement walls or basement waterproofing. Call 262-337-0934 today!