Reclaim Your Wisconsin Basement and Gain Additional Living Space
Posted on:
February 08, 2012
Milwaukee Basement Waterproofing Professionals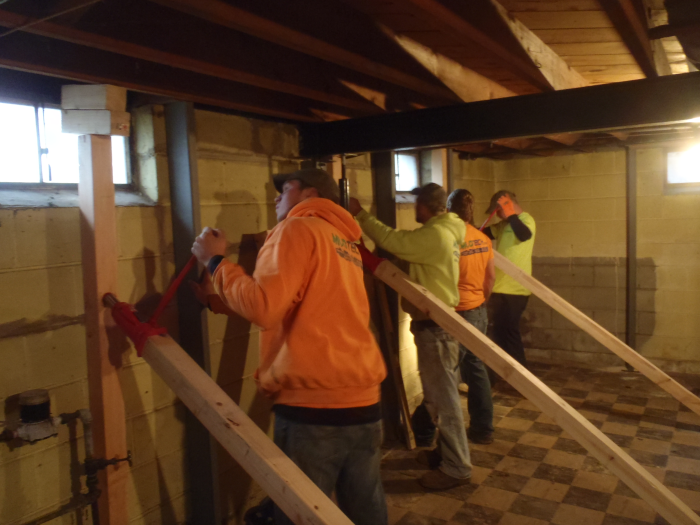 If asked to describe their basements, many homeowners would use the words "dark", "musty", "dingy", or "damp". So many basements today are not fit for anything more than storage and laundry, and homeowners are frustrated with the lack of living space in their basement.
However, more and more homeowners are discovering how Milwaukee basement waterproofing can reclaim the space they thought they had lost. Basement finishing is actually the least expensive home remodeling project you can undertake while adding the most value to your home.
The first step to basement finishing is Milwaukee basement waterproofing. Any Milwaukee basement finishing project could go to waste if the basement is not properly insulated against water. The Milwaukee basement waterproofing contractors of MUDTeCH are knowledgeable in all aspects of basement waterproofing, including Milwaukee basement wall crack repair, Milwaukee basement floor crack repair, interior basement drain installation in Milwaukee, and Milwaukee sump pump installation.
Contact MUDTeCH today for more information about how we can help you gain living space in your basement. Call 262-337-0934 and speak to the Wisconsin basement waterproofing contractors of MUDTeCH today!