Protect Your Wisconsin Home from Winter Water Damage
Posted on:
December 07, 2016
Get Basement Waterproofing and Crack Injection Before You Need It
Winter weather in Wisconsin can cause a lot of headaches for homeowners. Ice can knock out power while heavy snow accumulation can damage roofs. Another problem Wisconsin residents is basement flooding. If your basement is not waterproofed, your home is at risk for water damage and mold infestations.
Learn more about how to protect your home from winter flooding now.
Winter Waterproofing for Wisconsin and Illinois Homes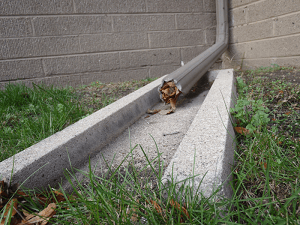 Too many homeowners contact us for basement waterproofing after they've experienced flooding. It is better to have your home prepared now than deal with the expensive cleanup of water removal later. There are many ways to protect basements from winter flooding. MUDTeCH contractors have experience waterproofing homes with:
New drainage systems
Sump pump installations
Concrete crack repair
By having the right drainage system, water will stay away from your home and outside where it belongs. Our team will inspect your house to find the likely source of flooding and give you cost-effective waterproofing options. Just a new sump pump can be the difference between standing water and a comfortably dry basement all winter. Learn more about our residential basement waterproofing.
Crack Injection to Stop Leaks
Cracks in your home's foundation are the perfect entrance for melting snow and ice. If the temperature goes down, the water can refreeze and expand the size of the crack. Eventually, the foundation will be dangerously damaged and require expensive repairs.
Save money with crack injection services now! Epoxy and urethane foams are inserted into existing cracks, creating a sturdy seal which is able to expand and contract as the temperature changes.
Stop Mold with a Waterproof Home
Flooding causes more problems than just water damage. Excess moisture in a basement can lead to mold infecting your home. An infestation can put the health of your family at risk. Waterproofing will stop water before it can enter your home, reducing the chances of mold taking hold.
Check Your Basement for Previous Flooding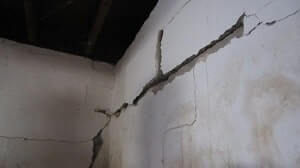 Don't think your home is in danger of flooding? Consider the history of the building. If your basement has been flooded before, it's likely to happen again without comprehensive waterproofing measures. If you have recently moved and do not know if flooding has occurred, look for the following signs of flood damage:
Water stains on the floor or walls
Warped or rotten wood beams
Stale air or odor
Basement flooding is not just a spring and summer problem. It is important to address flooding concerns before water enters your home.