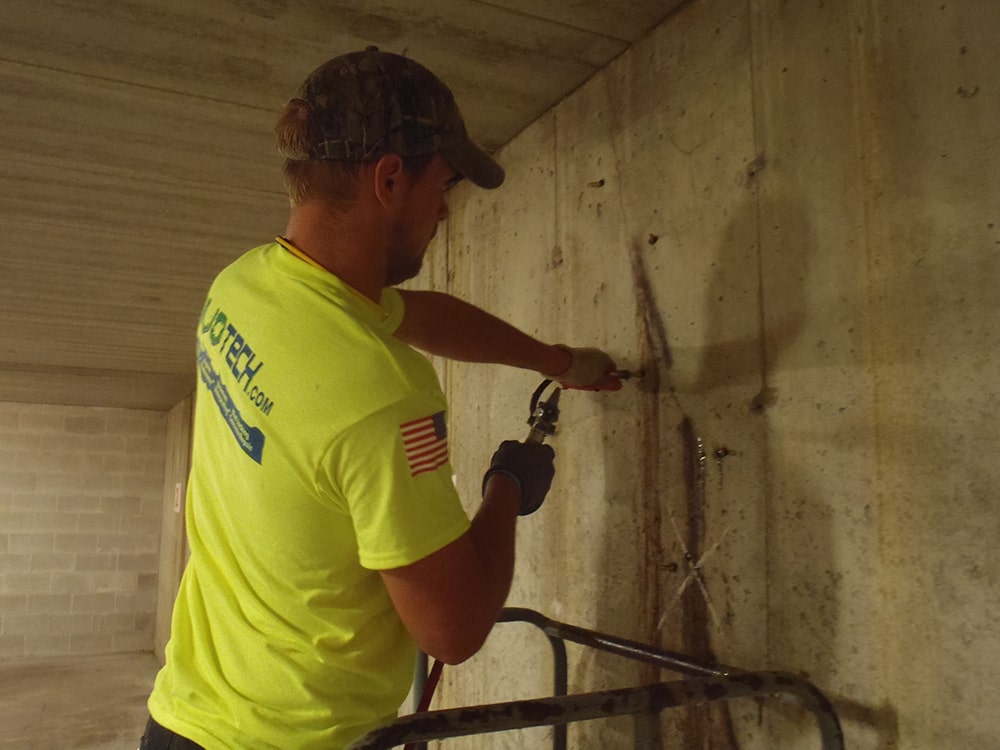 Protecting Transportation Infrastructure with Concrete Repair
Cracked concrete is a serious danger to Milwaukee commuters. Whether they get to their destination by car, bus, or train, the roadways, bridges and walkways they use have to be safe. The main cause of cracks is water seeping into the concrete. MUDTeCH's professional injection sealing and waterproofing of cracks keeps water from leaking into the concrete and causing even larger cracks.
Repairing cracking and crumbling bridge abutments is vitally important in the Milwaukee area to keep traffic moving without costly shutdowns. Crack injection services on Wisconsin's bridge abutments allow motorists to drive safely. MUDTeCH's crack injection and waterproofing services preserve the lifespan and quality of the bridges used daily by Wisconsin motorists from Kenosha and Racine to the north shore suburbs of Milwaukee.
Stop Wisconsin Water Damage
With so much exposure to flowing water, concrete dams can quickly start to break down. MUDTeCH provides concrete injection repair and waterproofing to hydroelectric dams. Our expert crack injection services prevent leaks in Wisconsin dams to keep them functional.
Sewage system crack injection and waterproofing prevents infiltration of groundwater into the sewage pipes. When too much groundwater enters the sewage system, the sewer will overflow, creating a huge health concern for nearby buildings. MUDTeCH's leak repair services allow sewage systems to continue working longer.