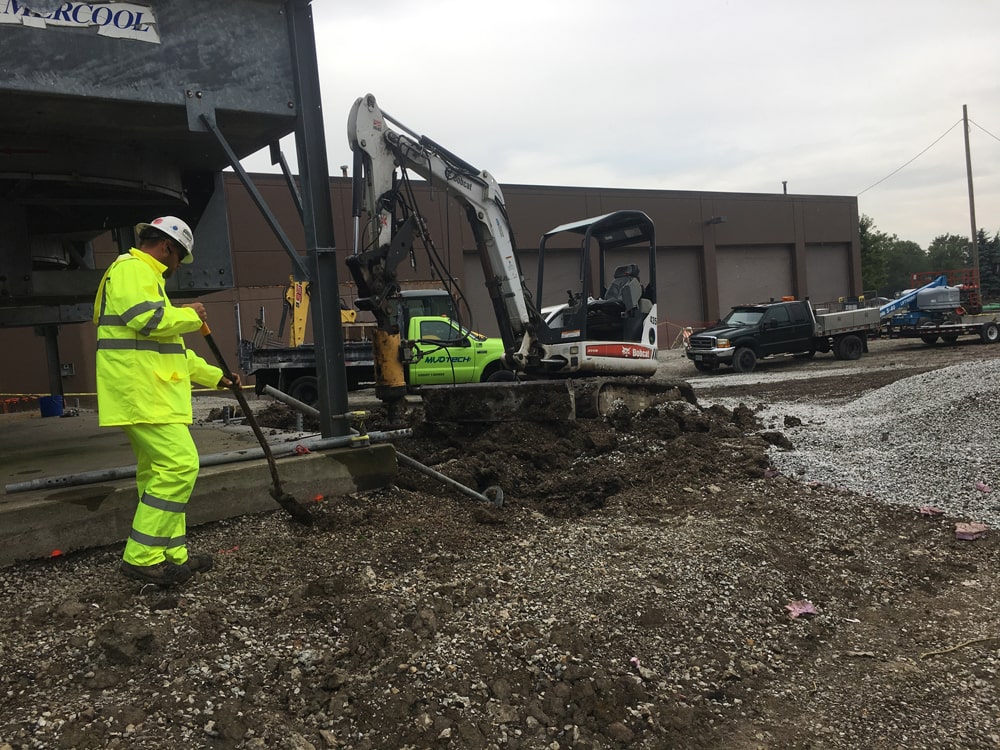 Slurry Wall Construction
Slurry wall construction requires a trench to be excavated and then filled with slurry, an engineered fluid usually composed of water and bentonite. Over time, an additional mixture of water, bentonite, and soil is used to fill the trench. The fluid applies pressure against the trench walls preventing them from collapsing during the construction process. Reinforcements are added to the trench as the slurry mix is replaced with concrete.
Trench widths and depths can vary in size depending on the construction project. Typical widths are found between 1.5 to 5 feet and up to 100 feet. When trenches exceed 100 ft., specialty machinery and equipment is needed such as a clam shell bucket excavation. The expert contractors of MUDTeCH™ will calculate the exact size trench your site will need in order to save time when work begins.
Slurry walls are used as:
Water and seepage control for deep excavations
Cut-off curtains
Contaminated groundwater / seepage control
Gas barriers for landfills