The Benefits of Helical Anchors in Minnesota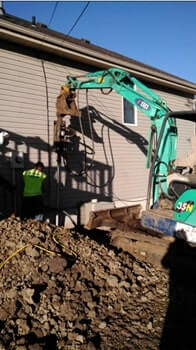 Minnesota ranks high as one of the coldest states in the US, placing third for coldest winters. The extreme temperature can cause concrete foundations to crack, damaging residential and commercial buildings. With many constructional services out of business for the cold winter months, the damage can become extensive and grow worse every day it's left untreated. As a result, your stress level rises when the damage cannot be immediately repaired. MUDTeCH™ foundation helical pier repairs can be done year round in the lowest temperatures, making us the repair contractors of choice for Minnesota.
Whether you live in Minneapolis or St. Cloud, you don't expect to find your foundation damaged. Fortunately, repair and reinforcement is easy with helical piering. Our steel piles are strong enough to penetrate frozen ground and our equipment gives the piles the torque needed to drill far enough down to hit stable soil. MUDTeCH™ has experience working in cold conditions, making us the best choice for work to be completed accurately and on time. Even in unexpected winter weather, helical pier installation is a cost effective and long lasting solution to foundation damage.

Low Cost Foundation Solutions for St. Paul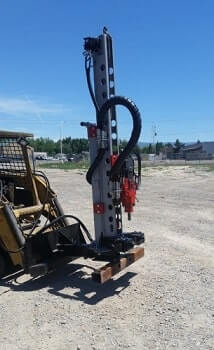 Foundations in Minnesota need to be sturdy yet pliable due to shifting soil conditions. If the existing foundation is not durable, it can easily crack under the pressure. This can lead to very expensive repairs as the old system has to be removed and replaced. The building itself can be damaged during the process, raising costs even more. The best way to save on repairs is to prevent them in the first place with affordable helical piles installed by MUDTeCH™.
The cost of replacing your existing foundation is much more expensive than the addition of helical piers. Installing piers to your existing foundation provides lateral reinforcement, adding strength to the foundation of your home or building. This can prevent portions of the buildings from settling, walls from cracking, and floors from buckling. If you're in need of Minnesota foundation repair, we offer helical pier installation in St. Paul, Rochester, Duluth, Bloomington, Brooklyn Park, Plymouth, Eagan, Woodbury and other cities across the state.
Along with poor soil conditions, Minnesota's 10,000 lakes can cause erosion in concrete foundations. Direct exposure to water, common in decks and docks, can cause the concrete to break and collapse. Steel piles do not have this same risk. If you have a concrete anchor system, contact MUDTeCH™ right away for an affordable replacement with steel helical piles.
Minneapolis Foundation System Installation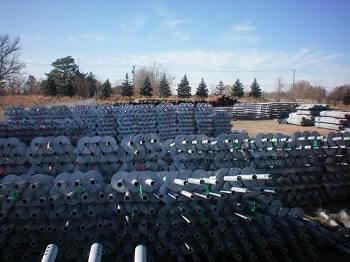 When you have a construction project in Minnesota, you'll need a reliable deep foundation system. Any construction near water will need a foundation which won't erode like concrete. MUDTeCH™ is your answer for affordable helical pier installation.
We use the latest drilling technology to send our helical piles deeper than ever. These steel piers are able to reach bedrock or loadbearing soil, creating a solid base for future construction.
Residential Helical Anchor Installation in Minnesota
The same water and soil concerns need to be taken into account when building homes. Helical pile installation is minimally invasive, reinforcing the foundation of your home without ruining the yard. If you have a lakefront home, you will definitely need a reliable deep foundation only MUDTeCH™ can provide with helical pier installation.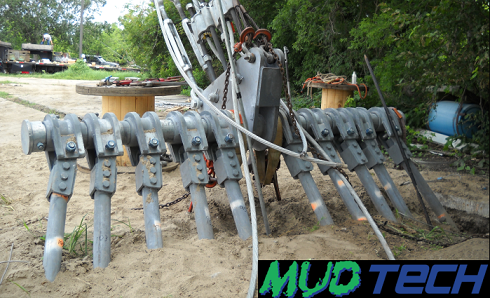 Additional Commercial Services From MudTech
MUDTeCH™ does more than install helical piers. We provide a variety of commercial services across the Midwest, including: