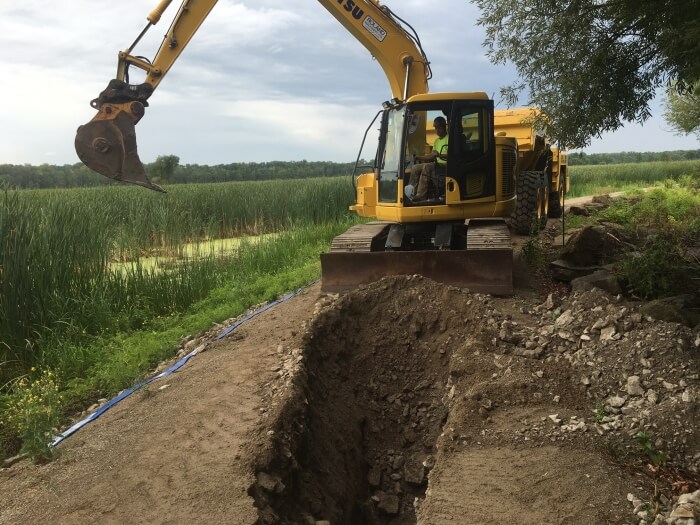 MUDTeCH primarily provides construction services in Wisconsin including Milwaukee to Madison, Eau Claire and the Fox Valley (Appleton, Oshkosh, Green Bay). As a full service civil engineering firm we will travel throughout the Midwest to help you quote and complete your job.
MUDTeCH has an extensive fleet of equipment for digging ditches and excavating soil. Whether you need soil moved for a 2-acre lake or just need a ditch for the creation of a subsurface damn, we are the excavation contractors to call in the Milwaukee area.
In addition to ditch and trench excavations, MUDTeCH does rough grading to prepare sites for structures, driveways or waterways. We also grade land to fix problems with standing water. Our civil engineering experience enables us to accurately assess soil composition in order to direct the movement of water on a property.
For more information and pricing on ditch digging and excavation work, contact a MUDTeCH engineer now.
Disclaimer: The content above is informational and not intended to be scientific breakdown of exactly what your project needs. No matter how developed your plan, MUDTeCH will bring expertise to your design-build project. To speak with a specialist, call 262-337-0934 today.
Additional Commercial Services From MudTech
MUDTeCH™ does more than install helical piers. We provide a variety of commercial services across the Midwest, including: