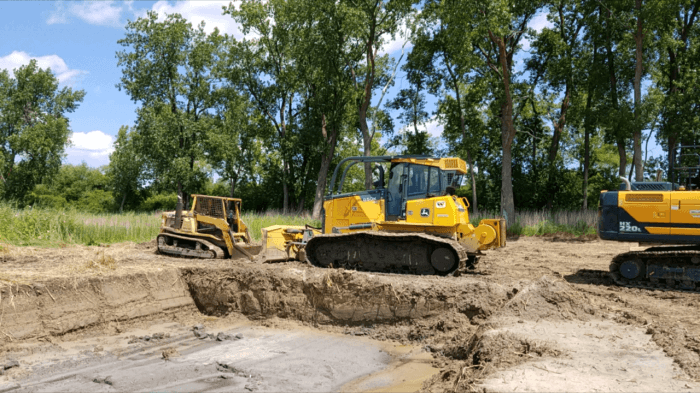 MUDTeCH primarily provides construction services in Wisconsin including Milwaukee to Madison, Eau Claire and the Fox Valley (Appleton, Oshkosh, Green Bay). As a full service civil engineering firm we will travel throughout the Midwest to help you quote and complete your job.
Subsurface, or underground dams block the flow of groundwater in order to store it in an aquifer. For this reason, they are often referred to as groundwater dams. Although Wisconsin doesn't have extremely arid conditions, these dams are useful in our region for storing water below ground level in rural areas where it will be needed during dry periods.
Unlike surface level dams, subsurface dams are not subject to evaporation or contamination, don't require alteration of the land, and cannot cause flooding if they break. These dams are widely used on ranches in the desert southwest and in arid, Middle East countries, but also make sense here in the Midwest if you need to ensure a supply of water for periods when it may not be as readily available.
For more information and pricing on subsurface dam construction, contact a MUDTeCH engineer now.
Disclaimer: The content above is informational and not intended to be a scientific breakdown of exactly what your project needs. No matter how developed your plan, MUDTeCH will bring expertise to your design-build project. To speak with a specialist, call 262-337-0934 today.
Additional Commercial Services From MudTech
MUDTeCH™ does more than install helical piers. We provide a variety of commercial services across the Midwest, including: